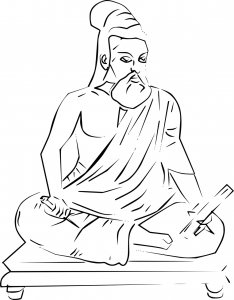 On the occasion of the International Yog Day, here is the tale of two mothers, Anjana and Bhoomi.
Mother is the nucleus of every home. Her commitment to family and the welfare of her children is unparalleled. She is the who gives ordination to the whole family. She takes care of everything in the house. Wellbeing of mother is a primary ingredient in the formula of wellbeing family. Without her the cycle of living stops or badly disrupts.
The two mothers in this story are suffering and therefore are unable to take care of their families.
Anjana is a housewife. She has had a serious heart condition. All sort of medicines were at work. She was also recommended Yog by a friend. It is proven that Yog has great power to heal body and mind. It can do better than science in long term healing.
Anjana started practicing Yog regularly. The seeds were sown. Finally, they flourished into saplings. Benefits started coming in slowly with improvements. Reduced doctor visits and medication. Soon she was able to nurture the kids and take care of family better. Environment of the house was getting better again. All members doing well in studies and work. Slowly with time the sapling turned into a tree with fruits. All members of the family started learning Yog and it became part of the family culture. The driving force was mother doing it and passing the good practice – motivating, inculcating.
Similarly, Bhoomi, The Mother Earth is suffering!
She needs to breathe better. She needs nourishment and not all sorts of pollutions. Her capacity to absorb the results of our deeds is diminishing. Reducing pollution, thinking about other living things – animals, birds, insects, trees, tree plantations and forests creation she can be healed and breathe better. Her family, the entire world can flourish better the same way the family of Anjana reaped the fruits. She needs all its family, the whole eco system, to live harmoniously.
What Yog teaches us?
Lord Patanjali is considered to be the incarnation of Adishesh, the Nag (Cobra), which is the seat for the Lord Vishnu, the very preserver of this world.
Patanjali defines Yog as having eight components (अष्टाङ्ग aṣṭ āṅga, "eight limbs"): "The eight limbs of Yog are Yam (Abstinences), Niyam (Observances), Aasan (Yog postures), Pranayam (Breath control), Pratyahar (withdrawal of the senses), Dharana (Concentration), Dhyana (Meditation) and Samadhi (Absorption)."
Yog has profound physical and psychological benefits. Most prominent in current pandemic is improved respiration, energy and vitality. Yog helps to connect with our inner self.
One of the Yog practices starts Yog session with an invocation to lord Patanjali.
योगेन चित्तस्य पदेन वाचां।
To purify the mind (
चित्त
), purify the consciousness, Patanjali gave the science of Yog (
योगेन
) to us.
The same way Earth has given us a mechanism to purify the environment by planting trees and respecting natural resources.
मलं शरीरस्य च वैद्यकेन॥
Meaning
: To remove the impurities (
मल
) of the body (
शरीर
), he gave us the science of medicine (
वैद्यकेन
).
Comprehension
: The same way Earth has given us natural resources like water which removes our impurities. We should strive to make life of all living things serene and pure.
योऽपाकरोत्तं प्रवरं मुनीनां।
Meaning
: Let me go near the one who has given these things to us.
Comprehension
: Similarly let us all connect with nature and be close to it.
पतञ्जलिं प्राञ्जलिरानतोऽस्मि॥
Meaning
: Let me bow down my head with my folded hands to Lord Patanjali
Comprehension
: Similarly, we should have gratitude for all that mother earth provides.
आबाहु पुरुषाकारम्।
शङ्खचक्रासि धारिणम्॥
सहस्र शीरसं श्वेतम्।

Meaning
: From the hand up to the head he has the shape (
आकारम्
) of a human (
पुरुष
). In his hand he is holding the conch (
शङ्ख
) and disk (
चक्र
). On top of his head (
शीरसं
) he has got a thousand (
सहस्र
) hoods of the cobra, because he is the incarnation of Adishesh, the first and greatest cobra.
श्वेतम्
means white.
Comprehension
: Similarly, Mother earth has oceans, mountains and forests on her body. With her uncountable hands she is ready to give what we need. We have to decide whether to 'take' or to 'snatch'.
प्रनमामि पतञ्जलिम्॥
Meaning
: I bow down to Patanjali.
Comprehension
: Let us bow down to mother earth with boundless gratitude.
The way Yog is a tool to heal and connect with inner self, trees and protection of natural resources is a tool to heal mother earth. Happy life starts with a healthy life. The role that mothers have in every house the same role our mother earth has for every human. If the mother in the house is not doing well the house collapses then how can we ignore mother earth? Healthy Life needs a vibrant, glowing, healthy earth. Please plant, protect trees, protect ecosystem and take care of nature.
In Marathi, there is one saying "स्वामी तिन्ही जगाचा आई विना भिकारी". It is literally applicable to us humans. Without healthy Mother Earth, whatever we earn, money, prestige and materialistic things – we would be beggars begging for good life because what we earned will surely not be able to provide it.
Scholar: Dilip Ochani
Remember to read: Vanrai, Save Our Forests, Save Our Water, Recycling Is A Must But…,  Think Sustainability, Live Sustainably.