Den Nisargach – Rakshan Arogyach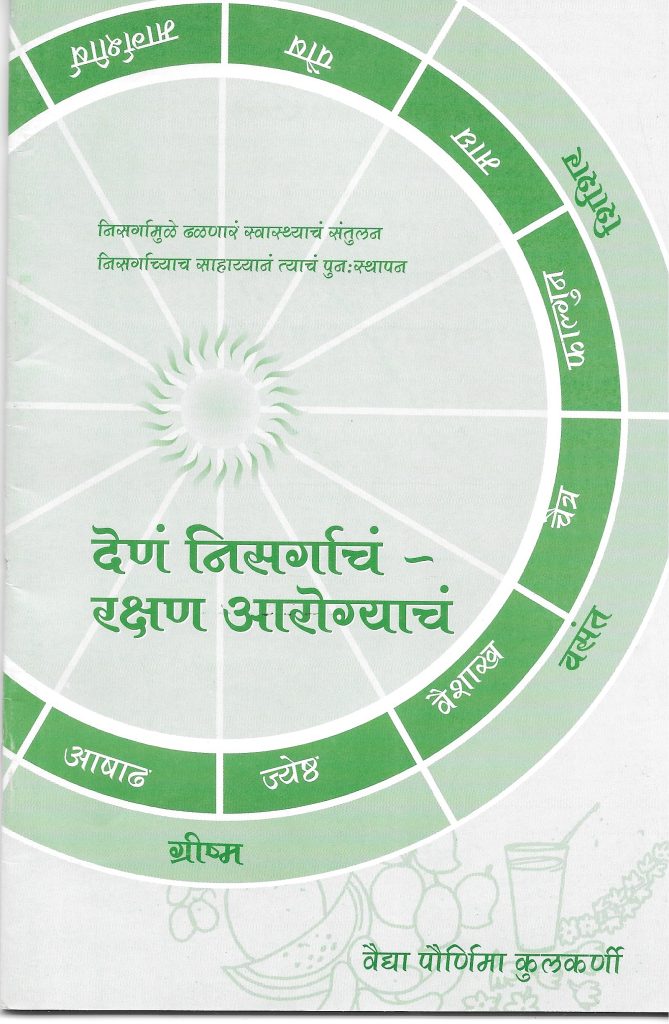 The seasons' cycle that occur in nature have effects on our physical health. Physical health is affected by the ever-changing natural parameters; leading to imbalance.
But, surprisingly, nature itself helps the most in re-establishing this lost balance!
Taking note of such changes in each season and explaining how to restore the balance, based on Ayurved, with the help of the natural things available at that time, this booklet clear-sightedly explains the traditional wisdom.
Imbalance of health due to nature,
Its restoration with the help of nature.
Book Source: Ujjwal Granth Bhandar, Appa Balwant Chowk, Pune
Note: This storyticle is in English however the book is available in Marathi only.
Also Read: Silent Spring
Ayurved
,
Bharat
,
Biodiversity
,
Blog
,
Book
,
Children
,
Conservation
,
Culture
,
Development
,
English
,
Environment
,
Festivals
,
Food
,
Health
,
India
,
Knowledge
,
Life Style
,
Nature
,
Seasons
,
Wisdom